Dare to stand out with an experience
your clients will remember it forever
Tired of planning golf days?
Impress your clients with a full race track experience.
Full Track Day Experience
Full Track Day Experience
A memorable, safe, adrenaline-packed shared experience
you'll be talking about long after the day is done.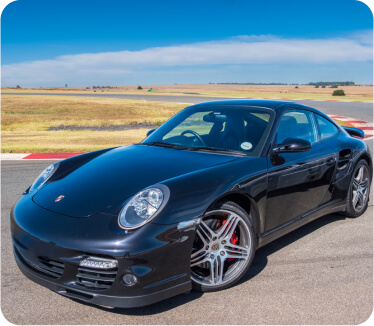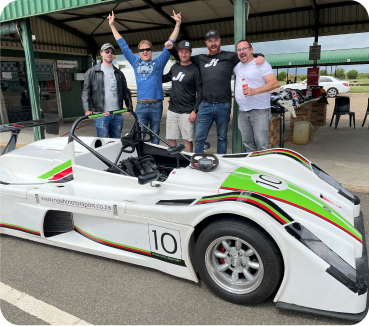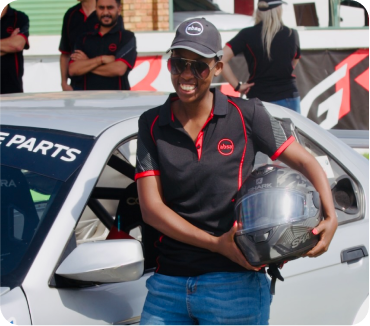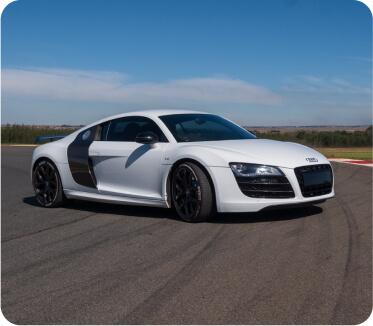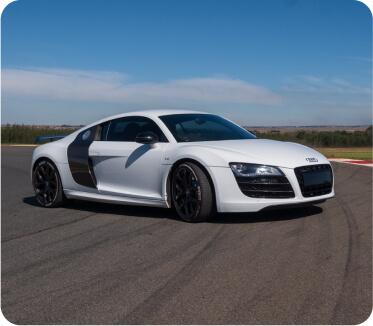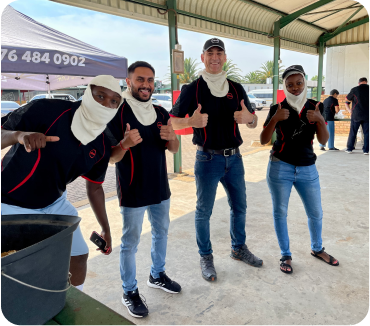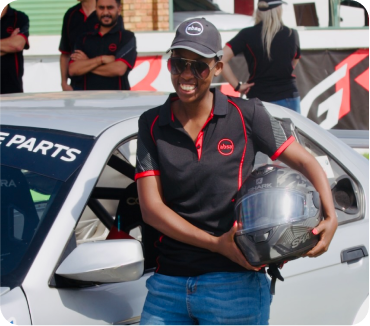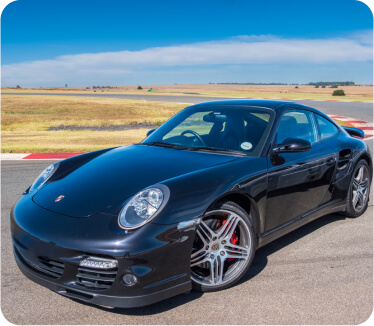 Rated best experience ever!
Rated best experience ever!
For anyone wanting to host a client event that will be remembered for years to come. Our track days get ordinary people driving real race cars – safely, and spending time connecting face-to-face at the race track. You won't want to miss this once in a lifetime opportunity.
Rated best experience ever!
Classroom session
Discussing safety, racing lines, braking points and track etiquette.
Let's go racing
You will drive the car and during each session, we will work with you to improve your lap times.
Hot laps
We will then take you for hot laps to show you what the vehicle is capable of with a professional driver.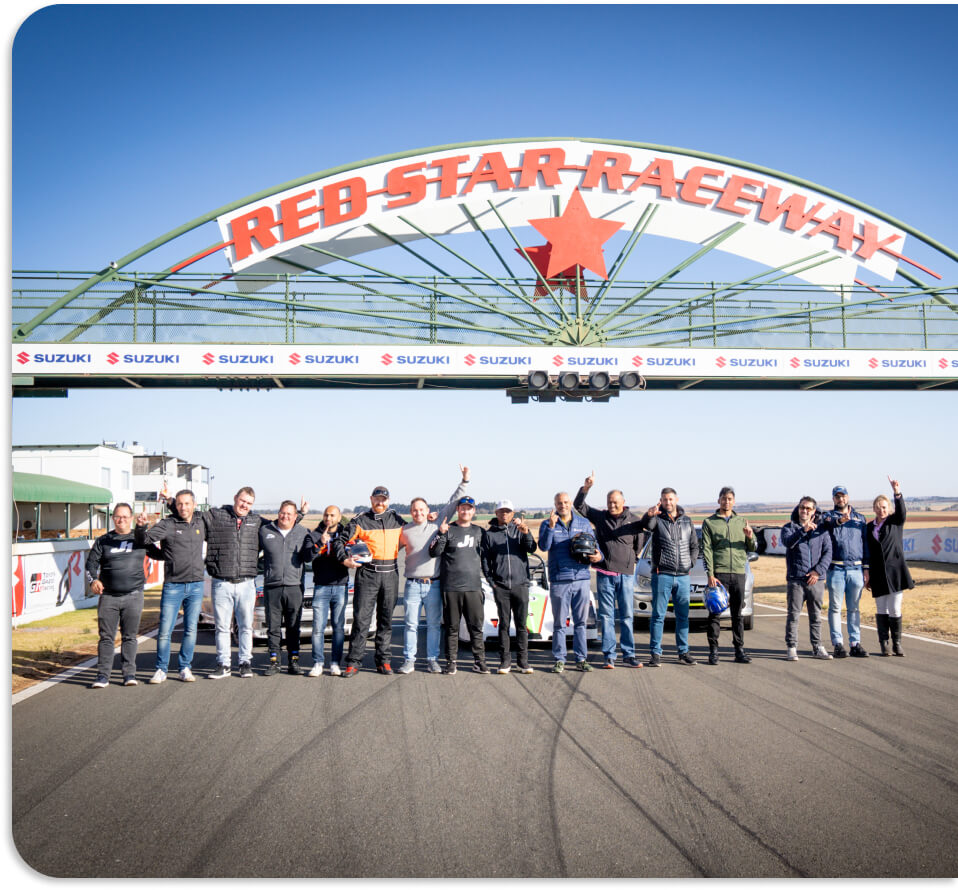 Rudy Wuite ABSA - Capital
The best response I received from a client entertainment event.
Quinton Hobbs
The race cars were so exciting to drive and I enjoyed learning how to go faster on a race track.
Jaco Van Der Merwe - Citizen Motoring
These track days differ vastly from advanced driving courses. Race Day Events allows you to experience proper race cars in their purest form. Bare cockpits with no dashboards. The sound of properly tuned engines. The smell of burning rubber and carbon brake-dust. The thrill of taking a corner twice as fast as you thought was possible.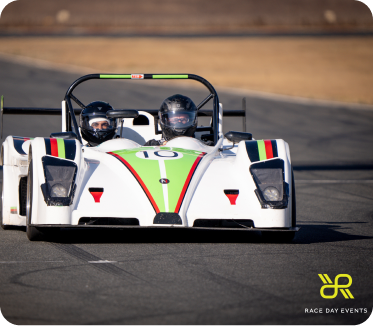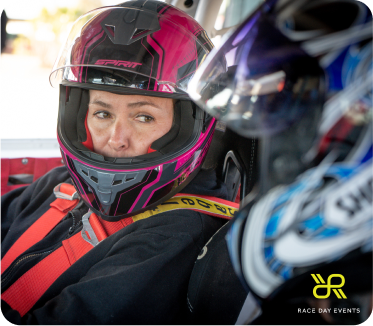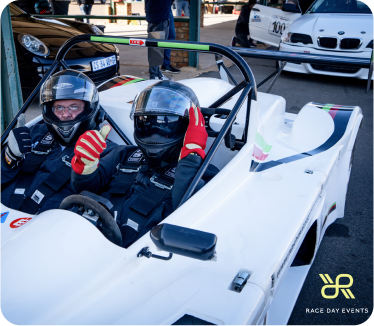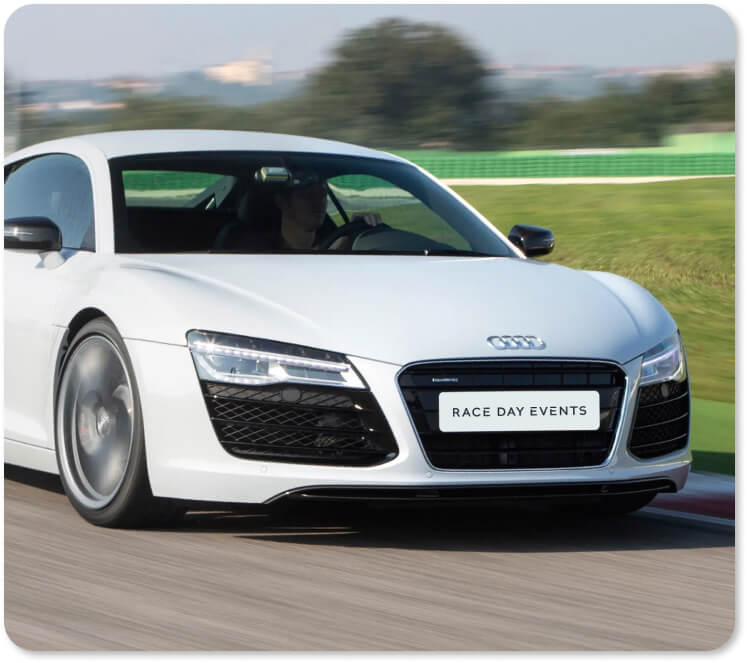 Frequently asked questions
Book your bucket list
experience
Bring your customers and staff to an
exhilarating shared experience you will always remember
Rated best experience ever!